I spy with my little eyes something blue! It's true, we've already begun spotting a few signature Bluebonnets popping up around town! This can only mean one thing…. Wildflower season in the Hill Country is almost here!
Have you been thinking about planning a trip to the Hill Country, but not sure when the best time would be? There is surely no better time, than Wildflower season in historic Fredericksburg! Let us share with you our favorite wildflower spots to visit!
Depending on the type of winter weather Fredericksburg has experienced, wildflower season can vary. This winter Fredericksburg has seen milder temperatures, which could result in wildflowers blooming a bit earlier this year. March and April are typically prime time to take a drive, bike ride, or a jog to view nature's beauty!
Shades of red, blue, yellow and beyond fill the fields and roadsides on your drive into Fredericksburg, but there are a few places where these beauties really shine!
Willow City Loop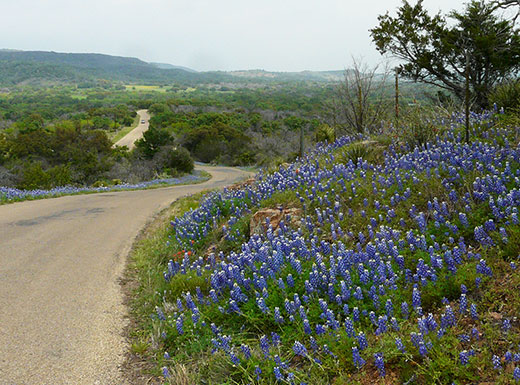 Fredericksburg's Willow City Loop is a 13 mile stretch of country road winding through some of the oldest and most unique terrain in the Texas Hill Country. Touring this beautiful area is awe-inspiring anytime of year, but is just downright gorgeous during wildflower season. The two lane road winds through canyons and over hilltops where views are breathtaking. During the peak of wildflower season, the hillsides and low-lying meadows are ablaze with the colors of a multitude of wildflower varieties.
Wildseed Farms

Wildflower season is an ideal time to visit Wildseed Farms in Fredericksburg! Take a stroll through "the meadows" which features a walking trail through trial gardens of wildflower seed varieties, new seed varieties being tested, and grasses. They will even let you make your own wildflower bouquet from a "picking" section.
For more information on Wildseed Farms in Fredericksburg, visit : Wildseed Farms
Enchanted Rock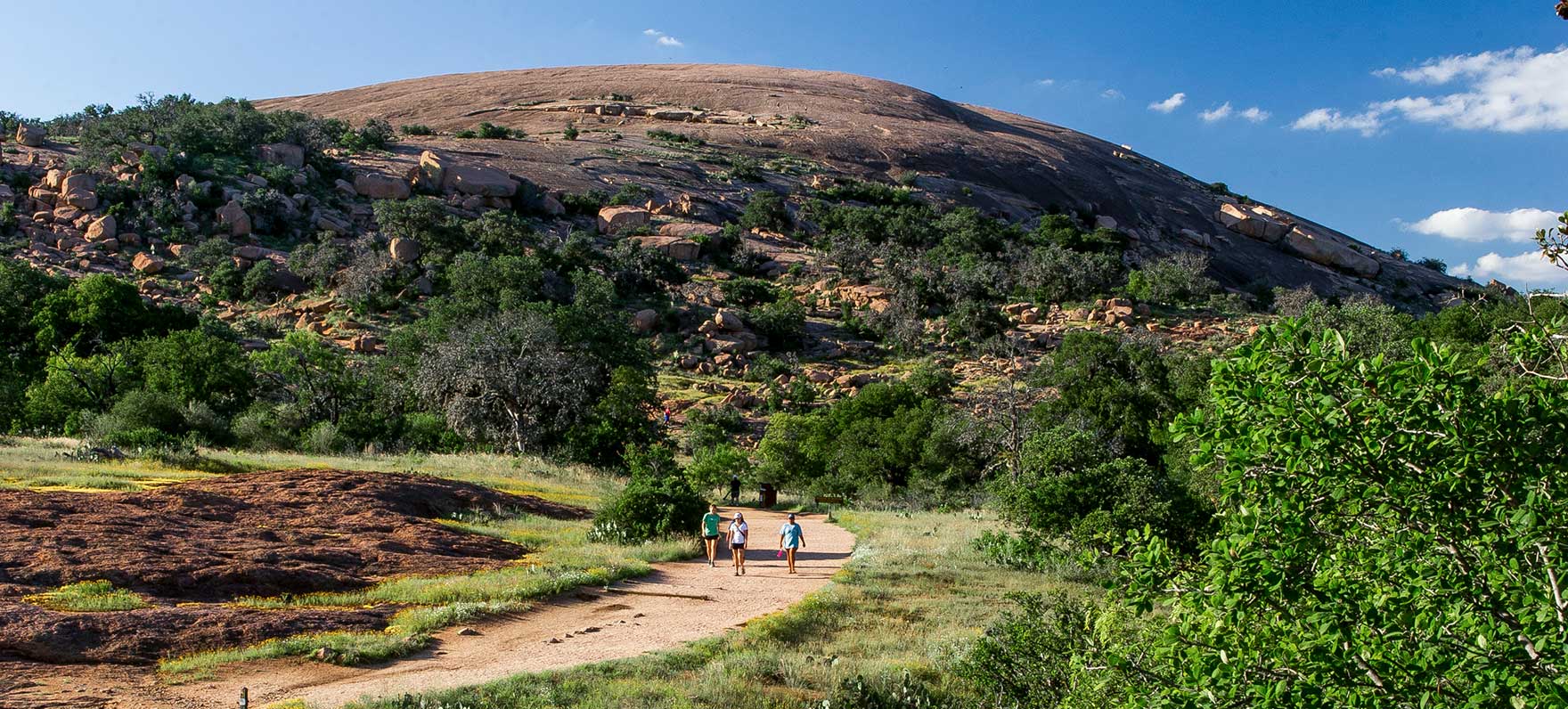 Located just 18 miles north of Fredericksburg, Enchanted Rock provides some of the best hiking, climbing, and sight-seeing in the country. It is formed out of pink granite and spans approximately 640 acres and rises to approximately 1,825 feet elevation. You can only imagine the types of 360 degree views from the top! There's no better time to visit than wildflower season to view the vast array of colors all around!
For more information on Enchanted Rock State Park visit: Enchanted Rock